The Healing Touch Massage






8415 W. 97th Place Westminster, Colorado 80021
Lynn Prilliman LMT, RMT, PTMP, ATP
Massage Therapist/ Reiki Master Teacher
Since 2001
Hours Monday Through 10-6, Saturday 10-2
Open some Sundays.
​
by Appointment Only
​
​
​
303-995-9170
Lynn Prilliman Licensed Massage Therapist, Reiki Master, Angel Intuitive, Empath.
​
New Client Special 75 min Hot Stone Massage $80
​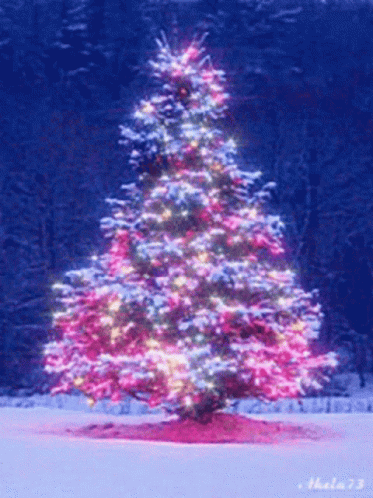 Distant Healing 1 Month
I offer powerful etheric assistance to help lift all areas of our life. Sending higher octaves of Love, Reiki and a Lightwave Blessing. 3 times a week, Usually Monday Wednesday and Friday Mornings. Cutting etheric cords to other people draining you Creating angelic shields for protection.. Helps support people going through relationships stress, job stress, or just need an energy boost. After purchase send person's full birth name and birth date and what area of support is needed. GotLightEnergy@gmail.com.
All of this for $99 for One Person 30 days
The Personal Rejunverizer Pendant $169
Rejuvenizers offer a lifetime of healing and protection. Phyllis Light developed this breakthrough technology after 30 years of research and development. The Rejuvenizers - a set of devices for you, your home or work environment, and your pets - will effectively counteract the detrimental influences of electromagnetic fields on the physical and subtle bodies. They give you continuous protection, 24 hours a day.
Did you know that your physical body is continually being weakened by exposure to electromagnetic fields? This happens every time you sit in front of a computer, watch TV, stand near a microwave oven, drive past a high power line, use a hair dryer, sleep on a heated waterbed, use an electric blanket, work near electric or electronic equipment, sit near stereo speakers and listen to music, or even hold a TV remote control on your lap.

Radio and TV waves and other high-tech frequencies used in telecommunications cause an unnatural fragmentation of your energy field, which in turn causes you to behave in self-sabotaging ways.
In addition, such fragmentation blocks the influx of spiritual energy through the higher chakras. What this means is that the high-tech frequencies and energies of today's world are not just harming our physical bodies and ability to sustain good health, but they are hampering our ability to be in touch with the powerful Spiritual Being that we are, at our core.
—Raises the frequency of the physical and subtle bodies… so you feel lighter and happier.

—Continually clears your energy field to 100% positive by clearing old, stuck negative thoughts you've been thinking about yourself your entire life. Normally, these would accumulate over time and drag you down, making you feel more and more negative, and cause you to wallow in negativity. By clearing the energy field to 100% positive, the Rejuvenizer allows you to be much happier, more present, and able to enjoy life more.

Among the benefits you will receive from your Personal Rejuvenizer:
Reduced stress and fatigue, strenghthens immune system

Increased energy and sense of well-being

Greater strength and stamina

Feeling lighter and less troubled by daily life

Improved ability to concentrate

Greater clarity and sense of purpose

Increased level of light and spiritual awareness

Self-clearing and will automatically clear itself of anyone's energy if you lone one out.

Protection from other peoples Negative energy

Will automatically clear the energy of past sexual encounters stored in your field

Can clear any object you come in contact with a negative energy or vibrations, great for massage therapists.
​​​​
​
Indoor Rejuvenizer Create a lighter, more peaceful and harmonious environment in your home, or at work, with a set of Indoor Rejuvenizers®. Set of 4 $155 They create a positive, life-supporting energy field within any size house or building up to 5000 square feet, reaching upward three floors.

First and foremost, the Indoor Rejuvenizers protect your home or workplace from the constant bombardment of negative electromagnetic fields (EMFs) and other life-damaging frequencies—from computers, wireless internet (WiFi), cell phone and microwave transmissions, overhead TV, radio and GPS satellite broadcasts, and all electric and electronic appliances and equipment you may have within your space.

By neutralizing these life-draining energies that bombard your home or work environments constantly, your space feels better, more enlivening, and inspires you to be more productive, as well as happier. We live and work in energetically depleted and deadened environments. It is nearly impossible for people to thrive and be well because of this. The Indoor Rejuvenizers, along with the Circuit Rejuvenizers, will essentially enhance the quality of your life—both at home and at work—freeing you to do your best and be as happy and healthy as possible.

In addition, the Indoor Rejuvenizers help rid the space of negativity from unwanted energies or entities that entered from other dimensions, as well as much negativity generated by previous occupants of that room or space. With the Indoor Rejuvenizers®, along with the Circuit Rejuvenizers, your home and office will feel as good, energetically pleasing, and uplifting as possible. They are perfect companions for stuffy conference and meeting rooms, as well as a must for travelers, who want to sleep in a peaceful, stress-free environment while away from home.

​

IMPORTANT NOTE: THE INDOOR REJUVENIZERS ARE DESIGNED AS A SET TO ACCOMPANY THE CIRCUIT REJUVENIZER $65 IN CREATING A TRUE "STRESS-FREE ENVIRONMENT." THE ONLY REASON WE SELL THEM SEPARATELY IS BECAUSE YOU NEED A CIRCUIT REJUVENIZER FOR EACH BREAKER BOX, AND MAY NEED MORE THAN ONE. IF YOU GET THE INDOOR REJUVENIZER, PLEASE GET THE CIRCUIT REJUVENIZER ALSO. THEY WORK TOGETHER TO REDUCE STRESS IN YOUR PLACE, AND ARE EQUALLY IMPORTANT!

​

​

There is also a Outdoor Rejuvenizer, Water Rejuvenizer, Pet Rejuvenizer, Travel Rejuvenizer, Office Rejuvenizer, Phone Rejunvenizer, Luggage Rejuvenizers.

​

Please call 303-995-9170 to order. or schedule an 30 min appointment to take a look.